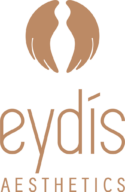 Acceler-A
An active, non-irritating and stable vitamin A serum that promotes healthy skin renewal and reverses visible signs of ageing.
AfterCare
A cooling aftercare gel formulated with a blend of canadian willowherb, aloe vera concentrate and vitamin B3.
Airbrush
This luxuriously soft, flat top brush polishes product into the skin, giving your complexion an 'air-brushed' finish.
Anti-Redness Kit
The ideal solution for addressing skin redness and irritation.
Bacne
A multifunctional spray to reduce the appearance of blocked pores, prevent breakouts on the body, and address ingrown hairs.
Balance + Clarity Kit
The perfect introduction to Synergie skincare for combination to oily skin types.
BB-Flawless Ivory
A liquid mineral foundation offering complete physical solar protection against UVA, UVB, infrared and blue light.
BB-Flawless Warm
A liquid mineral foundation offering complete physical solar protection against UVA, UVB, infrared and blue light.
Blem-X
A fast acting and powerful spot treatment to reduce the appearance of blemishes and breakouts.
Blusher Brush
A premium makeup brush designed for the application of powder blush to the cheeks.
BrightEnlite
A lightweight milk moisturiser to improve uneven skin tone, restore moisture and refine the appearance of enlarged pores.
Brow Pot – Blonde
A creamy mineral brow pomade to fill, sculpt and define brows.
Concealer Brush
A small concealer brush, essential to achieving best results from your Synergie camouflage and concealer's when covering small areas.
Cosmetic Brush Cleaner
Cosmetic brush cleaner contains 100% natural ingredients in a quick-dry formula. It gently cleans brushes using plant based alcohol and pure essential oils, with no harmful chemicals.
Cult Classics Pack
This luxe collection has you covered from A to Zinc. No matter the age or skin concern, Synergie Skin's Cult Classics are your fundamental essentials for radiant and healthy skin.
DermaCalm
A soothing and repairing moisturiser enriched with advanced peptides to reduce the discomfort of irritation and redness.
Dual Eyeshadow/liner Brush
A double-ended eyeshadow and liner brush, essential to achieving best results from your eyeshadows.
Effica C
A rapidly absorbing, non-acidic vitamin C serum suitable for all skin types, including sensitive skin.
Elastense
A luxurious treatment dedicated to defining, lifting and firming the neck and décolletage.
EnLighten
This cutting-edge brightening serum addresses uneven skin tone and discolouration to enhance luminosity.
Eyebrite
Enriched with nourishing oils and mineral pigment, this apricot-toned concealer neutralises dark circles and brightens the eye area.
Eyeshadow Base Brush
A dense eyeshadow brush, designed for applying eyeshadow all over the eyelid as a base.
Gentle X-fol Cloth
Made from 100% cotton, this reusable facial cloth gently exfoliates and helps remove makeup and surface impurities.
Hand ResQ
A luxurious hand lotion fortified with niacinamide to rejuvenate the hands and cuticles.
HydroBronze Sunkissed
A mineral bronzer with concentrated pigment making it perfect for contouring or for promoting a healthy glow.
HydroGel
A non-comedogenic water moisturiser to balance oily shine and refine pore size.
HyDrolock
This ultra-hydrating cream smoothes the appearance of fine lines and restores the barrier for soft and supple skin.
Hydromatt
A mineral setting powder with hydrating liposomes designed to absorb excess oil and mattify breakthrough shine throughout the day. Perfect for setting makeup for an all-day finish.
ImprovEyes Night
An intense age-defying treatment to reduce the appearance of lines, dryness, puffiness and dark circles.
LipGlo Temptress
A versatile cosmeceutical lip gloss infused with protective and soothing blackcurrant, castor seed, argan and macadamia oils.
LipService
A cosmeceutical treatment to protect and deeply hydrate the delicate lip area for plump, soft lips.
LipsynC Ecsta-C (red)
A semi-matt lipstick with titanium dioxide and natural mineral pigments for UV and blue light protection.
Luciderm
A revolutionary acid-free exfoliant ideal for sensitive skin unable to use acids or scrubs.
LumiBalance
A lightweight facial oil fortified with 8 potent plant-based actives to reduce the appearance of fine lines, brighten and even skin tone, and nourish the skin.
Luminiser
A shimmer highlighting powder with light-reflecting particles and hydrating liposomes to add instant luminosity and radiance to the skin.
MagnifEye Chocolate
A mineral cream eyeliner with natural pigment and nourishing oils.
Micellution
This no-rinse micellar water effortlessly cleanses, purifies and dissolves makeup from the face, eyes and lips.
MicroPolish Powder
A fragrance-free exfoliating powder to gently micro-polish, cleanse and brighten skin.
Mineral Protection Kit Cappuccino
This trio pack includes a full-sized MineralWhip 4-in-1 cream foundation, an Airbrush for flawless application, and an Enviroshield spritz for complete infrared and pollution defence.
Mineralwhip Latte
A creamy mineral foundation offering buildable coverage and complete physical solar protection against UVA, UVB, infrared and blue light.
Occlusiderm
An occlusive skin balm ideal for soothing irritated, flaking and stressed skin.
Plabeau G4+ (Plasma Skin Rejuvenation device)
A portable beauty device with plasma technology to enhance the absorption of active ingredients whilst soothing and hydrating the skin.
Post treatment Kit
A recovery kit to protect and recuperate your skin following a clinical treatment.
PoutPot Deep Rose
Enriched with nourishing oils and mineral pigment, this creamy mineral lipliner fills and defines the lips with a matt finish.
Pure-C Crystals
This highly stable formula is the most effective form of vitamin C for brightening and evening of skin tone, and age-defying benefits.
ReClaim
Reclaim your youth with this luxurious age-defying moisturiser. This potent formula targets visible ageing to lift and plump the skin.
Recover Balm
This nurturing balm melts into the skin to soothe, hydrate and restore a damaged skin barrier.
Rejuvalip
An antioxidant lip balm infused with vitamin C, anti-ageing stevia, and the natural rosy tint of anthocyanin, an antioxidant from red sweet potato.
Second Skin Crush Warm Beige
Our bestselling loose mineral foundation offering complete physical solar protection against UVA, UVB, infrared and blue light.
Skin Brightening Kit
A glowing kit to address the appearance of uneven skin tone, pigmentation and enhance skin clarity and luminosity.
Skinformation – A Clean Science guide to beautiful Skin Book
Skinformation is a must-have handbook for the skin-savvy individual eager to cut through the hype and choose the best for her skin.
SkinGeneius (DNA Skin Analysis)
A revolutionary DNA test kit for skin wellness and ageing that examines 16 genetic markers in 6 unique categories.
SkinPressive Toffee
A pressed mineral foundation offering complete physical solar protection against UVA, UVB, infrared and blue light.
SuperSerum+
A potent serum with six hero peptides, antioxidants and marine biomimetic ingredients to address signs of ageing.
SupremaC+
A brightening vitamin C serum that delivers a rich dose of antioxidants to protect against free radical damage and even skin tone.
TriDration B
This 5-minute express mask intensely hydrates skin from within for a plump, youthful, and dewy glow.
Ultimate Anti-Ageing Kit
The premium solution for combating the visible signs of ageing.
UltraCleanse
Our bestselling cleansing gel to thoroughly wash away all traces of surface impurities and makeup, leaving the skin feeling refreshed, clean and balanced.
VitaLash
This gentle and nourishing mascara darkens and seperates lashes while offering natural lash definition.
XCell B
This advanced multitasking cosmeceutical regulates oil flow, addresses lines and uneven skin tone for luminous, dewy skin.