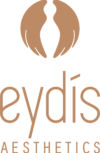 aesthetic surgery
Surgical Fellow of The Australasian College of Cosmetic Surgery and Medicine – FACCSM (Surg)
Bachelor of Medicine and Surgery Honours Degree – MB.BCh (Hons)
Bachelor of Obstetrics Honours Degree – BAO (NUI)(Hons)
AHPRA General Registration MED0001628244
Registered Medical Practitioner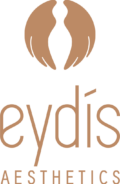 aesthetic surgery
Surgical Fellow of The Australasian College of Cosmetic Surgery and Medicine – FACCSM (Surg)
Bachelor of Medicine and Surgery Honours Degree – MB.BCh (Hons)
Bachelor of Obstetrics Honours Degree – BAO (NUI)(Hons)
AHPRA General Registration MED0001628244
Registered Medical Practitioner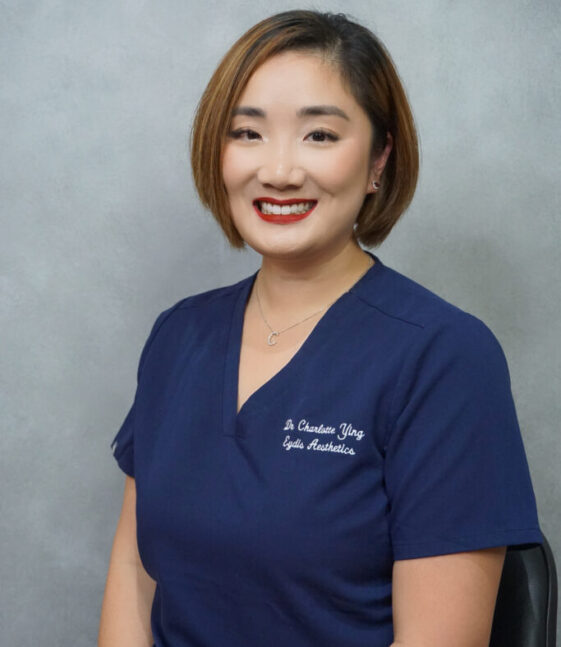 DR CHARLOTTE YING
Dr Charlotte Ying is a fully qualified, Australian-trained female practitioner performing cosmetic surgeries and graduated from the Royal College of Surgeons in Ireland with Honours degrees in Medicine, Surgery and Obstetrics and Gynaecology. After completing her internship in Dublin, she relocated to Australia to further her career.
Even at a young age, Dr Ying knew that she was destined to embark on a journey in aesthetic surgery. "My heart and mind lit up the minute my biology teacher walked in and announced that we were doing dissections to different pig and cow organs. But my excitement did not only stem from the dissection, I remember being the only person in class wanting to learn how to 'put them back to their original state'. I was in grade 6."
Dr Ying found this passion again whilst working as a Plastic, Reconstructive and Hand Surgery Registrar at The Canberra Hospital. There she excelled in her surgical skills and contributed to surgical education as a tutor for the Australian National University Medical School. Despite her busy working schedule, she managed to conduct and publish her researches on innovative treatments for finger injuries and hand diseases to present at conferences.
Dr Ying's professionalism and hard work earned her an exclusive interview and a 2-page article with The Canberra Times, titled "Surgeon Delivers Kindest Cuts".
After several years of 'fixing' injuries, she realized that there is more to plastic surgery than reconstructing physical damage. "Not many surgical specialties concentrate on the patients' needs and wants. I'm always interested in my patients' stories, their experiences and how I can improve their lives as a whole." Therefore in 2013, Dr Ying decided to enter the world of Cosmetic Surgery in Sydney, obtaining additional experience working alongside multiple renowned Plastic and Cosmetic Surgeons while completing her Fellowship training with the Australasian College of Cosmetic Surgeons. With the vast amount of clinical exposure, she has gained immense knowledge and technical skills in both surgical and non-surgical cosmetic procedures. Dr Ying is constantly striving for improvement and has both attended and spoken in international cosmetic surgery conferences.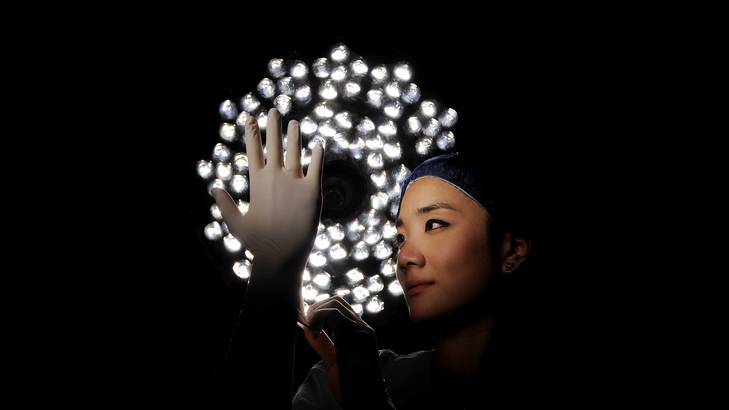 EYDIS IN THE NEWS
Please read our feature in the Canberra Times.
I'm a perfectionist at heart. My passion is to appreciate the beauty in life, and to make people around me notice their own beauty
" DR CHARLOTTE YING
I'm a perfectionist at heart. My passion is to appreciate the beauty in life, and to make people around me notice their own beauty
" DR CHARLOTTE YING