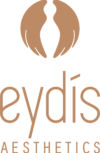 Your VIP event invite awaits!
Mark your calendars… You are invited to an extraordinary event that you won't want to miss! On Thursday the 25th May from 5.30 pm -7.30 pm, we invite you to join us for a live demonstration event that provides you the opportunity to get a first hand look at the revolutionary power of DMA (Dynamic Muscle Activation). This is a catered event, so to ensure we can accommodate you, kindly RSVP to reserve your spot.
DMA: What is it?
DMA (Dynamic Muscle Activation) is a non-invasive skin tightening and lifting treatment which contributes to a firmer and more youthful-looking face. The deep electrical stimulation of the facial muscles enables you to achieve a beautifully-defined V-shaped silhouette, noticeable from the first treatment. Want to see more
DMA: Who's an ideal candidate?
As our bodies age, muscles begin to show laxity – it can start as early as our 30s with most people seeing the biggest muscle integrity loss between their 40s and 50s. If you are experiencing skin laxity or sagging skin/muscle tone loss in the face, this may be a solution for you!
DMA: What happens during the treatment?
Undergoing a treatment with our technicians the device is gently moved over the face and electrically stimulates the superficial SMAS which results in lifting and toning of the facial and neck muscles. This stimulation causes the muscles to expand and contract, very similarly to the way they are used to generate facial expressions naturally.
DMA: What are the benefits?
This treatment results in better tone, reduction in wrinkles, and smoothing the skin's surface.
With immediate Improvements visible from the first treatment, patients can expect results like:
80% smoother skin

30% reduction in wrinkle

3x production in hyaluronic acid

Long-lasting results spanning
Ready to book a DMA treatment?
Are you ready to embrace a more youthful, radiant, and confident version of yourself? Don't let the signs of aging hold you back – take the first step toward rediscovering your natural beauty by booking a consultation with our team today!