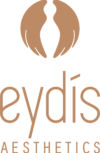 Eydis Aesthetics is honouring International Women's Day
We are offering a 15% discount on all treatments throughout the month of March. This is a great opportunity for women to indulge in high-quality treatments that enhance their natural beauty and boost their confidence. Don't miss out on this opportunity to pamper yourself and celebrate being a woman!
International Women's Day (March 8) is a global day celebrating the social, economic, cultural, and political achievements of women. In many countries it is a national holiday, giving the women of the world a day to relax and enjoy some me time. This is usually one of the most difficult things for a woman to do, to actually take some time for herself.
There is always 'other' things to do. Women need to learn that me-time isn't wasting time. One of the reasons you need me-time is because you work hard! Whether you are a career woman, a stay at home mum, a freelancer, a student, or running your own business, you work hard all day!
Taking a bit of time for yourself is only fair; after all, you dedicate hours of your time to other people or projects all day long. Being stressed out and overloaded can contribute to a lot of different health factors. Your immune system can be weakened if you are under constant pressure, which exposes you to lots of risks. And that's just your physical health! Mental health is important too, and if you're stressed out, odds are that you may be emotionally overloaded A little downtime helps you to re-focus!
It's easier to face issues, work related problems, relationships and the day-to-day grind after you have had some me-time.
Let us help you let it all go, and clear your mind – just 15 minutes on our LED bed will stimulate the production of more collagen & elastin, improve sleep quality, improved skin tone and reduce incidence of skin conditions, increase strength, endurance and muscle recovery, decrease inflammation, regulate blood pressure plus you may even gain some fresh perspectives.
Dr Charlotte Ying herself is a busy working mother of two children and understands the hectic pace of life most of us lead and how important it is to set aside time in your week to be restored. Visit our clinic in the Sydney CBD and leave rejuvenated and ready to take on life next challenge.